Wendell at
Dell On Movies
came up with this idea where you choose 2 films, one critics and the general public love and one where the critics and public disliked but you feel the polar opposite! I would love to see many join this fun take on films. When you venture to
Wendell's site
, Joel guest hosted and picked the film I hate but everyone loves, Boyhood (Zzzzzz), so I had to think up another and I came up with one that I am certain most will tell me my head is not screwed on straight. Oh well, I like to feel a little crooked....Here are my 2 picks and I will have the Rotten Tomatoes at the bottom since I could not figure out how to post this here and not have the structure screwed up. You will see I still did not get it correct.
GOODFELLAS-1990
This is considered a classic and the best film Martin Scorsese directed...and I can't stand it! This film is based on a true story about Henry Hill who became close to many in the mob but ended up turning on them, giving testimony to put many away once he realized he might be killed by his fellow brothers. He ended up in the Witness Protection as a result(he was kicked out later since he told everyone who would listen about his story..what an idiot).
The film shows the inner working of the mob, how they operate and how ruthless they truly are. The acting is excellent, the plot and sequencing of events are good but I just can't stand such ugliness. It is often on TV somewhere and so I have watched it twice, in full, to make sure I was being fair. Yup, hate it...I think it is over-rated, over-hyped and glorifies brutality by the intense, vicious acts of murder as well as the huge amount of F-bombs and other language. I love to say some great swear words and the F word is one of my favs, but there is a time and a place. I can't stand Ray Liotta's laugh and want to just punch his face in. I think Martin Scorsese has done other works which are better than this one. If a film, much like a comic, relies on F Bombs and shock to relate to the public, then I doubt it is as good as the critics say. I hope to not see this again as I found it uncompelling, predictable and ugly.
ELVIRA, MISTRESS OF THE DARK-1988
Oh, I miss Elvira and the bad horror movies she introduced. I love many of those bad movies so I almost went with one of those 50's flicks but, suddenly, recalled this flick that I recommended to my brother, who called me up later to ask how I could like such crap. This comes from the guy who rented "Ilse, She-Wolf of the SS." I just replied, "What's not to like?!"
Elvira finds out she has inherited a long lost Aunt's house. Since she quit her gig because the new owner is an ass, she take her little dog, Gonk, and heads to this small town to see her new digs. The conservative townsfolk don't like her sharp wit nor her ...um...assets but she becomes great friends with the kids who help her fix up the old home. Needless to say, she finds out her Uncle is not a nice guy and the townsfolk want to burn her at the stake. It is stupid but I enjoy watching this dumb ass flick. Now for the tomato ratings...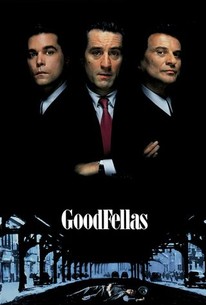 TOMATOMETER